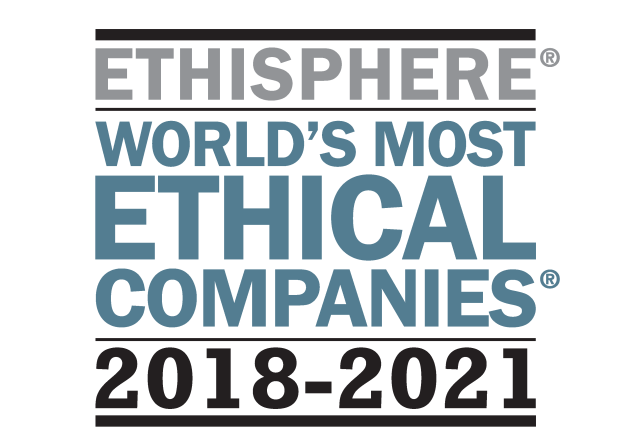 Recognition honors those companies who understand the importance of leading, making hard but values-based decisions, and their overall commitment to integrity.
Cambia Health Solutions has been recognized by Ethisphere, a global leader in defining and advancing the standards of ethical business practices, as one of the 2021 World's Most Ethical Companies. This marks the fourth year Cambia has been recognized since 2018, joining 135 global honorees and only four in the health insurance industry.
Our customers trust us at some of the most important moments in their lives – as they experience the joy of a new baby, navigate the pandemic, manage a chronic disease, or deal with a serious diagnosis like cancer," said Jared Short, Cambia president and CEO. "Our charge is to act with integrity, be there for the people we serve in sickness and in health, and create an ethical health care system that treats people the way we want our own family members to be treated."
Cambia's ethics are foundational to achieving the company's Cause - to transform health care to be simpler and economically sustainable for individuals and their families. This level of commitment begins with Cambia employees, for whom the company launched "The Ethically Speaking" podcast to bring timely case studies and conversations with Cambia leaders to life. Staff maintained a rigorous commitment to trainings and open conversations on ethics throughout a year of regional natural disasters, national discourse and challenge. During the pandemic, the company also ensured their regional health plan members had access to no-cost COVID-19 testing and treatment, provided flexible and safe work environments for employees, and partnered with communities to meet their evolving needs during a difficult year.
Cambia's dedication to ethics and integrity is rooted in their cause to transform health care for people and their families," said Ethisphere CEO, Timothy Erblich. "Their rigorous governance and community partnerships demonstrate an unwavering commitment to being a good corporate citizen. Congratulations to everyone at Cambia for earning the World's Most Ethical Companies designation."
Methodology & Scoring
Grounded in Ethisphere's proprietary Ethics Quotient®, the World's Most Ethical Companies assessment process includes more than 200 questions on culture, environmental and social practices, ethics and compliance activities, governance, diversity and initiatives to support a strong value chain. The process serves as an operating framework to capture and codify the leading practices of organizations across industries and around the globe. This year, the process was streamlined and question set expanded to gauge how applicants are adapting and responding to the global health pandemic, environmental, social, and governance factors, safety, equity, and inclusion and social justice. Honorees The full list of the 2021 World's Most Ethical Companies can be found at https://worldsmostethicalcompanies.com/honorees.
About the Ethisphere Institute
The Ethisphere® Institute is the global leader in defining and advancing the standards of ethical business practices that fuel corporate character, marketplace trust and business success. Ethisphere has deep expertise in measuring and defining core ethics standards using data-driven insights that help companies enhance corporate character and measure and improve culture. Ethisphere honors superior achievement through its World's Most Ethical Companies recognition program and provides a community of industry experts with the Business Ethics Leadership Alliance (BELA). More information about Ethisphere can be found at: https://ethisphere.com.