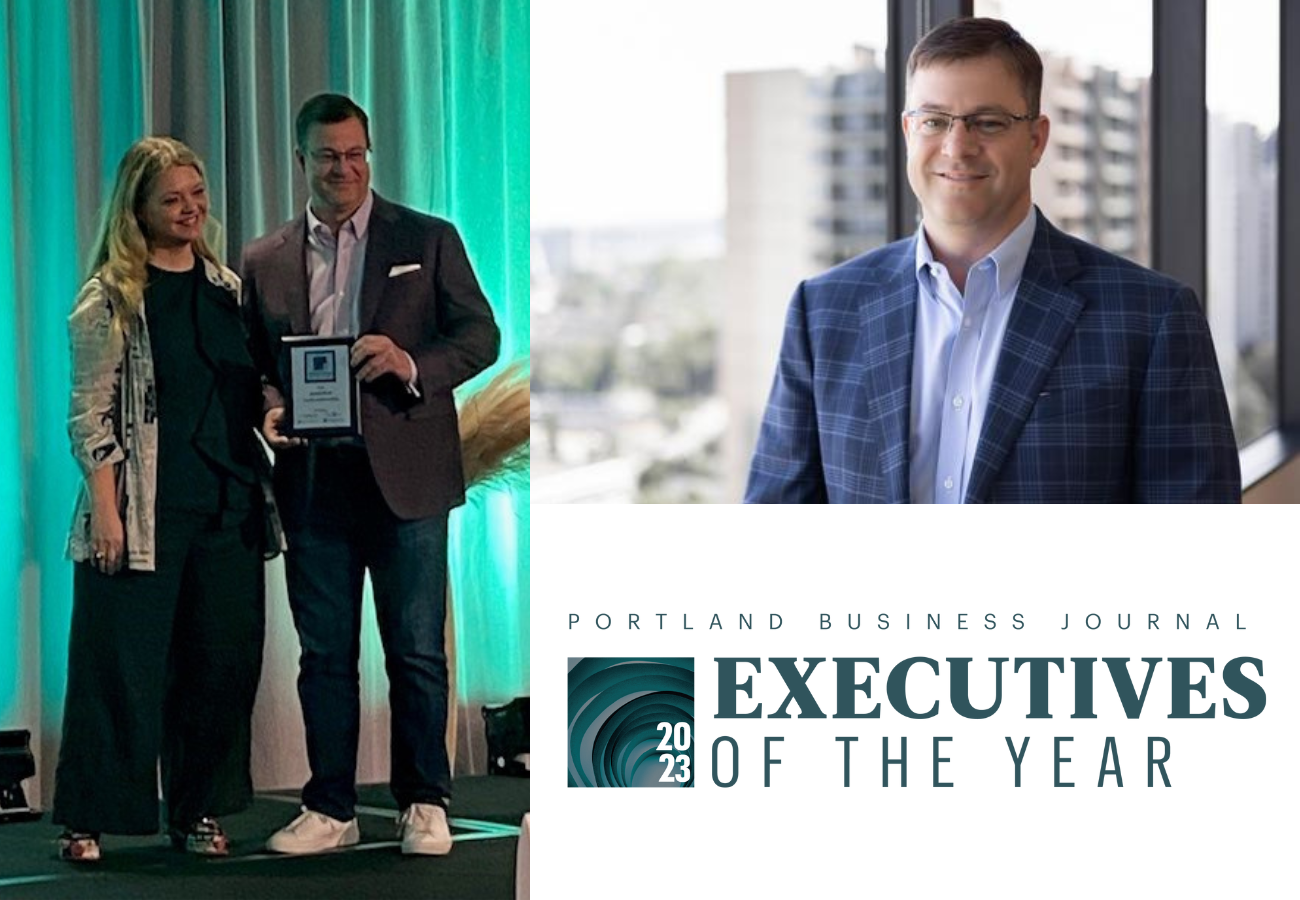 Main image (L-R): Candace Beeke, president of the Portland Business Journal, and Jared Short, Cambia CEO
Cambia President and CEO Jared Short was among this year's honorees as one of the Portland Business Journal's 2023 Executives of the Year.
Short was among eight leaders recognized in the Chief Executive Officer category. Other Portland-area leaders were honored in categories including Chief Financial Officer, General Counsel and Chief Technology Officer.
Under Short's leadership the past two years, the company has renewed its focus on market growth, introduced a new company vision, and made increasing health plan member access to behavioral health care a company priority. He also built a leadership team that is gender-balanced and racially inclusive.
Read the full story in the Portland Business Journal.