Designing Solutions in Health Care Starts with Empathy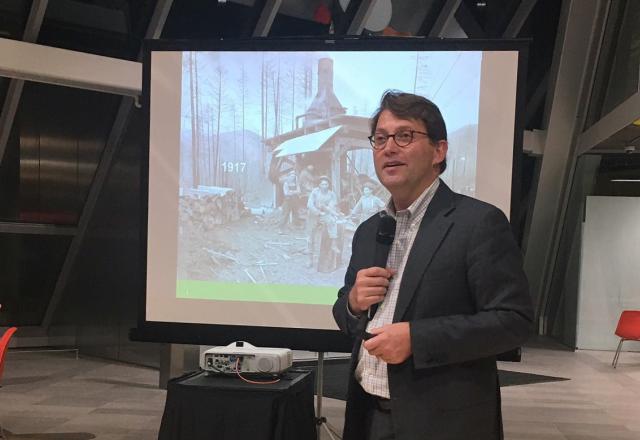 Earlier this month, Laurent Rotival, Cambia's Chief Information Officer, helped kick off Portland State University's Elevating Impact Lab for their School of Business. With an "Innovations in Health Care" theme, Laurent discussed in his keynote what products, services and businesses will solve challenges in health care.
"Let me put it in this perspective – about 10 percent of us in this room will age gracefully. The rest will be affected with a serious health-related issue," Laurent shared with a room of business students, looking around the room at one another. "If you are a human being and have a pulse for what is needed for other individuals, you might be onto something that can change health care."
Laurent discussed one challenge in health care today – it has become increasingly painful for consumers to navigate the system. "Individuals are overwhelmed with information and decision-making load because the system is not designed to think of each person," he shared. Cambia is addressing this issue by transforming how the health care industry caters to an individual's needs based on their personal journey. "What we're working on at Cambia is identifying what your personal needs are and offering solutions because everyone's experience is different," Laurent explained.
The keynote was designed to activate students to become change agents and grow their entrepreneurial skills, and Laurent's impact was felt immediately. Several students were eager to ask questions after his keynote. "What should we focus our energy on to improve health care?" one student asked. "Address the impersonal system and create emotional and physical solutions" he offered as advice, along with keeping in mind that "innovation won't come from technology – it will come from empathy."
After the weekend of learning more about health care, students kept his ideas in mind. Working with their team, mentors from the community and PSU faculty and staff, Laurent's keynote inspired several startups with the consumer at the center of the conversation.