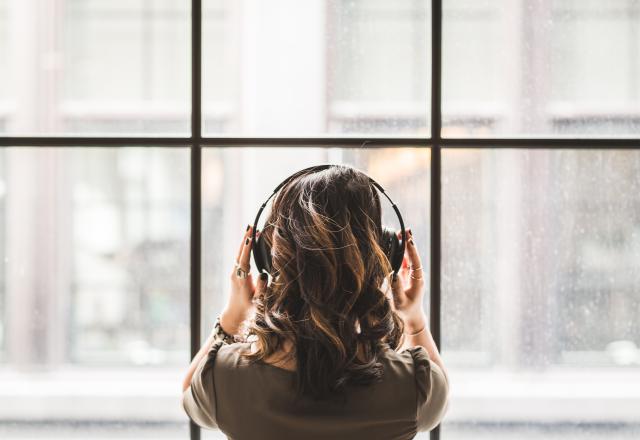 Imagine yourself in a plane flying smoothly along at 36,000 feet, not a worry in the world, when suddenly, the plane drops 10,000 feet, you look out the window to see an engine on fire, and you're certain the plane is going to crash and burn with you in it. This is what it feels like to be diagnosed with a serious illness, according to Steve Pantilat, M.D., a guest discussing palliative care on the podcast HealthChangers.
This is the kind of compelling example used to teach listeners about industry issues through a health care industry podcast. Companies and industry leaders aiming for a more person-focused and economically sustainable health care model are having these discussions as podcasts to reach more people and push the effort for change
Why are these discussions happening as podcasts? In a 2016 survey, Edison Research found that 35 million people listened to podcasts weekly. This number continues to grow with ever-present smart phones and tablets that allow people to take their podcasts on the go. Edison also found that people who listen to podcasts listen for up to four hours and 10 minutes weekly on an average of five different podcasts. A good podcast includes lively discussion and skilled storytelling, two things that make learning about complex subjects more interesting.
Whether you are new to podcasts or looking for a new one to add to your regular routine, here are some standouts that use storytelling to break down complex health care information in a way that is relatable, informative, and honestly, enjoyable.
2 Docs Talk is hosted by, you guessed it, two doctors. Cohosts Kendall Britt, M.D., and Amy Rogers, M.D., discuss a range of health care topics including the science of medicine, policy, overcoming bureaucracy within the industry and the impact each area has on the doctor-patient relationship. The podcasts are brief and focused on one health care topic at a time.
Conversations on Health Care focuses on the opportunities for reform and innovation in the health care system, specifically related to the delivery of care. Co-hosts Mark Masselli's and Margaret Flinter's interest in the topic stems from their own experiences overcoming barriers to access to care in their work in community health centers. Each week's episode includes a feature story and conversation with a creative thinker working to improve the delivery of care.
HealthChangers is Cambia Health Solutions' own new podcast, providing listeners with inspiration and knowledge to change their own use of the health care system. The podcast has covered a business-enhancing mobile solution for providers, the importance of patient advocacy, palliative care and telehealth. Each episode features real stories from those who are experiencing health care in good and bad ways as well as those helping to make health care more personalized.  
The Rock Health Podcast is a podcast produced by Rock Health, an organization that exists to fund and support entrepreneurs working at the intersection of health care and technology. The podcast features insiders from across health care and technology to get the scoop on the latest trends in digital health.
Red Hot Healthcare is hosted by Dr. Steve Ambrose, an industry expert and leader in consumer and patient engagement. He interviews top senior health and health tech leaders from hospitals, health systems, payers, pharma, medical device, electronic medical records (EMR) and social media influencers.
Relentless Health Value is produced by Stacey Richter, a health care entrepreneur. Her interviews feature health care leaders and innovators doing the work every day to innovate better health care for the people using the health care system. Leaders in payer and provider organizations, pharma, medical device and patient advocacy can all find something on this podcast. 
StartUp Health Now! is a podcast produced by StartUp Health, a company investing in entrepreneurs who are working on products that reimagine health and wellness. The episodes feature many of Startup Health's own investment projects as well as health care industry influencers in government and the private sector. Because of StartUp Health's work to identify these innovators and support their efforts, there is a lot to learn within their existing archive of podcast episodes.  
Tune in to these podcasts to find one that suits your interests. You will be surprised at how fun it is to advance your own understanding of what today's leaders and innovators are doing to transform the health care industry simply by listening in on these personal discussions.