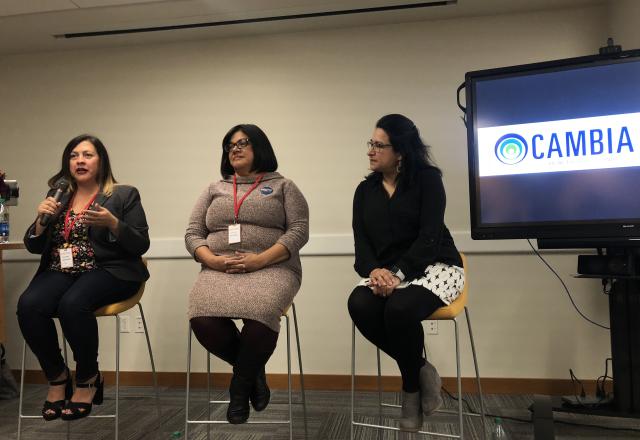 In celebration of #HispanicHeritageMonth, Cambia's newest employee resource group, HOLA (Home of Latinos and Allies), joined community partners from Virginia Garcia Memorial Foundation and Latino Network for an important conversation around culture, career and community.
At this gathering, guests discussed notions of Latinidad - What does it mean to be Latino today? What kind of work are Latinos and ally groups doing today with and for the broader community?
Dee Cruz, Cambia's HOLA executive sponsor, offered this discussion in part as a platform for Cambia partner organizations to think deeply about how heritage affects individuals in the workplace. Dee sees this as an opportunity to celebrate diversity, a cornerstone of Cambia, by educating and engaging with broader community members and to learn more about the Latino populations with which Cambia not only serves but collaborates.  
One of the guest speakers, Carmen Rubio, Executive Director of the Latino Network, hopes this partnership will result in increased "connectivity" between Cambia employees and partners. Noting Cambia's commitment to equity, diversity and inclusion, Carmen remained positive that this impact would continue to develop.   
As Omar Amezquita, Cambia's HOLA Co-chair, puts it: "diversity breeds innovation." Cultivating this diversity - and celebrating it - is key to Cambia's continued success in the community. Learn more about Cambia's HOLA employee resource group in this video: