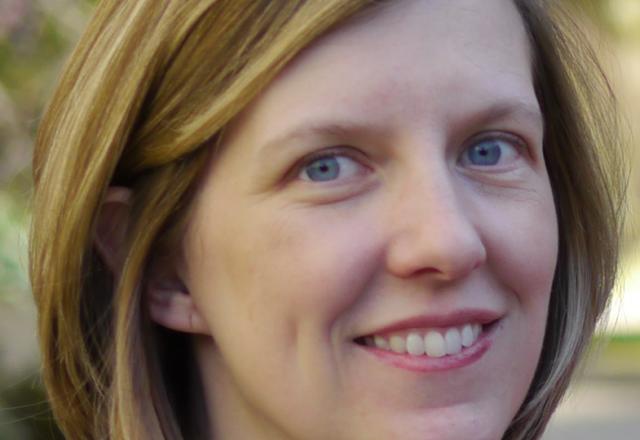 Women make approximately 80 percent of health care decisions for their families, according to research from the U.S. Department of Labor. This kind of influence can be a big opportunity for health care entrepreneurs.
We recently interviewed Leah Sparks, an entrepreneur focused on creating products that help women better connect to their health care resources. Leah is the founder and CEO of Wildflower Health, a company of enterprise mobile health products focused on pregnancy and pediatric care.
Can you tell us about Wildflower?
I started this company about 4.5 years ago. I started thinking about it when I was pregnant with my first child, and at the time, I had never really dealt with the health care system.
Pregnancy is a key moment in a person's health care experience that really matters. It's the right demographic and it's a very engaged moment in a person's life. There are also a lot of costs involved. From there, we started thinking "What's the model to deploy against that?"
We started with a smartphone-based system to better connect pregnant woman with their health care. Some of our findings from our first three years were:
Users were more connected with care management and clinical programs
Users had lower rates of NICU admittance and low birth weights
Users had higher rates of compliance
What did you do prior to founding Wildflower?
Prior to Wildflower, I worked for McKesson Corporation. I did a lot there in six years, and in that experience, I learned that I really liked starting things. I realized I was more of a builder than a maintainer, and from there I realized that I wanted to be an entrepreneur.
After leaving McKesson, I went to work for DNA Direct, a startup where I worked for a female CEO. I was her first management team hire, I helped her grow business, and eventually helped sell the business to a large company. After that transaction, I went on to start Wildflower.
Do you have any advice for people looking to make the leap from working for a corporation to being an entrepreneur?
Having seen a startup up close, both the pain and the glory, I feel like there's a glamorization of starting your own company. It's really hard and brutal and ugly. There's a lot easier ways to make money, so you have to know you're going to love it.
When I joined DNA Direct, there were 10 people. It got me much more grounded in what it was going to be like. I had no false expectations going into Wildflower.
Most people don't realize that your title may be CEO, but you're going to be the one ordering pens for a while because no one else is going to do it. There's so much stuff. There's no glamour in it.
What advice do you have for women who are interested in health care and technology?
Women make most of the health care decisions and are really the "Chief Health Officer" of the home. Taking care of kids, spouse, parents—Mom is the person who is that sandwich in those decisions.
The more people who can contribute to innovation the better, and as a woman, you have an opportunity to tap into your unique lens. Women can really harness their experience and they should acknowledge that as they think about creating their own startup.
Thanks to Leah for joining us for this interview! Learn more about Wildflower Health, one of Echo Health Ventures' portfolio companies.