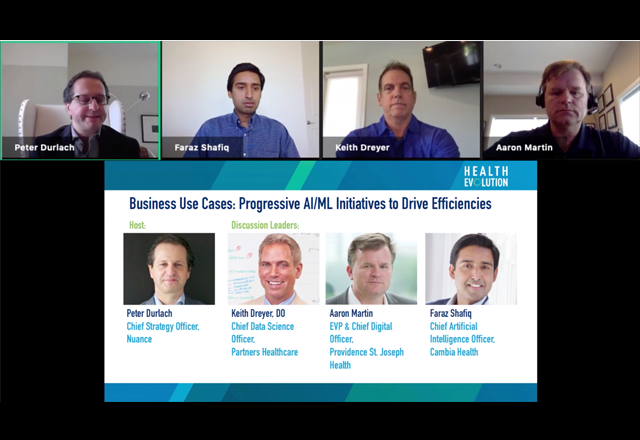 As COVID-19 tests the health care industry's limits and forces us to adapt to overcome this unsettling reality, it's also become a reminder of the need for transformation – a need decades in the making, but urgently needed now more than ever as we confront this pandemic.
During a virtual panel last week hosted by Health Evolution, Faraz Shafiq, Cambia's Chief Artificial Intelligence Officer, shared how Cambia is adapting our artificial intelligence (AI) capabilities in the age of the novel coronavirus. Through an internal member identification and risk stratification product, AI is helping us identify health plan members who need extra care, whether they have active cases or are at high risk based on their individual variables.
Using Artificial Intelligence to Determine a Patient's Hospitalization Risk
Cambia is using predictive modeling to determine a person's risk of hospital admittance due to respiratory issues, based on demographics and past clinical history. We are also tracking the impact of COVID-19 on population health by assessing a spectrum of data including demographics, characteristics and claims history to understand at-risk populations and identify pockets of high activity for member outreach.
The panel also featured host Peter Durlach, Chief Strategy Officer, Nuance; Keith Dreyer, DO, Chief Data Science Officer, Partners Healthcare and Aaron Martin, EVP & Chief Digital Officer, Providence St. Joseph Health, discussing how different sectors are leveraging AI and ML, the business use cases and outcome metrics of the technology.
Watch a recording of the virtual panel here: Business Use Cases: Progressive AI/ML Initiatives to Drive Efficiencies