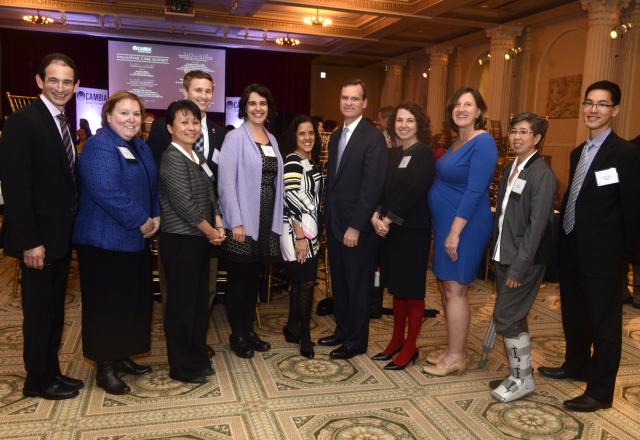 "We are making history. This is the most important effort to advance the field of palliative care. I am in awe of the impact of this initiative." – Diane Meier, director, The Center to Advance Palliative Care
Cambia's long-time support for palliative care began at Cambia Health Foundation, which has since invested more than $20 million to advance access, awareness and quality of palliative care across the nation. Its signature program, Sojourns, invests in organizations and initiatives that support this cause.
Just last week, Cambia Health Foundation honored 10 palliative care physicians and nurses as the 2015 Sojourns Scholars, which recognizes the individuals who will shape the future of palliative care. The program provides each person with an $180,000 grant to further their palliative care work, whether through research, clinical, educational or policy projects.
In the video interview below, Sojourns Scholar Debbie LaFond of Children's National Health System, talks about her project and how it will help advance palliative care. Read more about the Sojourns Scholars awards in Cambia Health Foundation's recent blog post and see our new infographic for information on Cambia's approach to advancing palliative care.