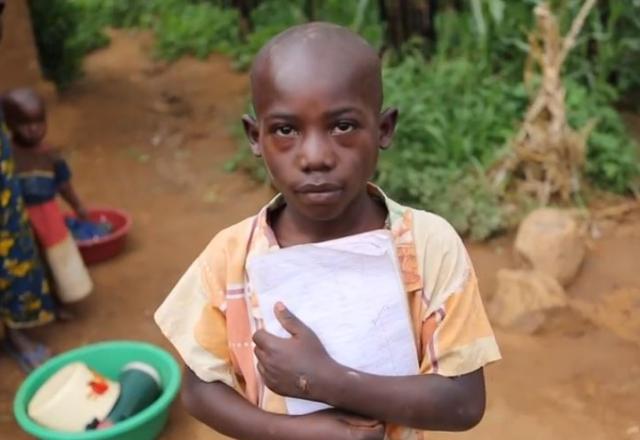 By Lisa Honebrink, Strategic Communications
Day two in Uganda dawns sunny, hot and humid.
After hours of meetings each afternoon and evening, Cambia's IT team has come to a crossroads, through healthy debate. Half the group is proposing one idea as a prototype solution, the other half another. Cambia and Medical Teams International staff quickly schedule an early morning meeting to get input from Medical Teams International's Ugandan director and program director, to ensure the perspective of the end users is what breaks the tie.
Next the IT team sets off to the refugee settlement reception center, the gateway into the settlement for refugees who have just crossed the border. The people are still exhausted from walking long distances from other countries, some very sick, some in shock. Here their vital signs are taken, they are screened for contagious diseases and triaged for medical care. The sun is fierce today, and while the pole tent that contains the reception center provides some shade, it is still hot for the women and children waiting their turn. Some simply stare straight ahead, no expression on their faces. One newborn baby looks emaciated from malnourishment; an older woman is covered with bruises and has difficulty walking.
Next we visit the homes of several refugees who are recent arrivals to the settlement. As we hear their heartbreaking stories of violence, struggle, loss and survival, we try to hold back emotion while in the presence of the refugees. However, tears are evident on many faces while walking back to our vehicles.
All afternoon the IT team meets again to discuss next steps. It has been a productive day, full of work, discoveries and human emotion. The team expresses even more motivation and desire to develop the best possible solution to help the people they saw and spoke with today.
Visit our Oct. 28 blog post, Cambia Technology Experts Travel to Uganda to Aid Health Refugee Clinics, to learn more about our trip to Uganda, visit our Facebook photo album for trip photos, and stay tuned for more blog posts from Uganda.
Photo by Johnny Miller for Cambia