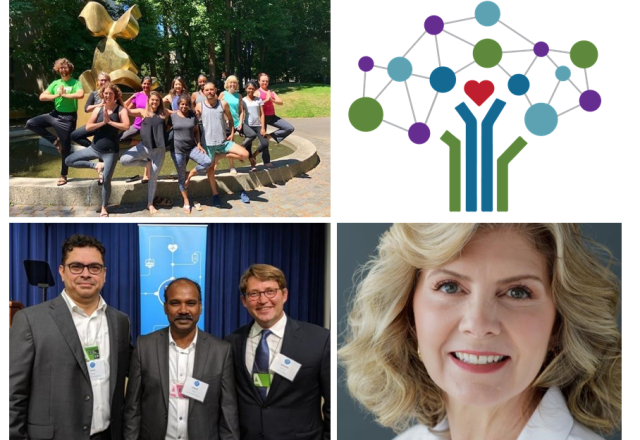 Over the past year we've published more than 110 stories on the changemakers, innovative new solutions and community organizations that are driving health care transformation. We've taken deep dives into complex topics like how AI and interoperability can deliver a more personalized health care experience, shared unique perspectives in areas like workplace wellness and the impact of purposeful philanthropic investing on the health of our communities and more—all in pursuit of our Cause to make health care better for people and their families.
As 2020 begins, we invite you take a look back some of the stories that resonated most with our readers in the past year. Have a favorite not listed here? Share it with us on Twitter or Facebook.   
People want a health care experience to be like other transactions in their lives – simple, personalized, seamless, and transparent. This post looks at the incredible promise in technology innovations that are helping bridge major gaps in the health care experience, particularly through Big Data.
As a trusted advisor to many of the region's top employers, Angela Dowling, Cambia's Chief Revenue Officer, has learned a lifetime of business lessons. In this popular blog, she shares 5 things she wishes she had known as she grew in her career.
Interoperability is the ability to access, exchange and interpret data between systems. But it's not just about data and systems—it's about helping people navigate their own health care journey. Fundamentally, interoperability is about enabling patients to easily access and share their health care information across all systems with the goal of improving health outcomes.
Providing wellness programs can increase morale and positively impact the bottom line. In this blog, we take a look at the power of employee wellness programs, from nutrition, physical activity, smoking cessation, stress and weight management, along with a green work environment can improve employee health, and boost productivity.